Type Of Braces
The Most Popular Path To A Beautiful Smile
So you have been told that you need braces to correct alignment issues in your mouth. Now what? Orthodontic treatment can be a daunting process, but this extensive guide can help you find all the answers to the question you are bound to have in finding an orthodontist in Decatur, GA.
How Do Braces Straighten Crooked Teeth?
Braces use constant, gentle pressure, which over time, moves teeth into their proper positions. Your braces are at work every moment of your orthodontic treatment. The two main components of your braces are the brackets that are placed on your teeth and the main archwire that connects them. The bracket is a piece of shaped metal or ceramic that we affix to each tooth. The archwire is bent to reflect your "ideal" bite. In other words, it reflects the way we want you to look after treatment.
Attached to your braces, elastics (rubber bands) exert the proper force that creates the right amount of pressure to move teeth. In order for this force to remain constant, elastics must be worn all the time and changed every day.
What Issues Can Braces Treat?
There are many different dental issues that braces can treat. After examining you, the orthodontist will be able to decide what the best course of action is for your particular problem.
The most common reason to need braces is the crowding of the teeth. When your teeth are all smushed together it is hard to clean in between your teeth and it affects the aesthetic of your smile. Too much space between teeth is also an issue.
For other people, the need for braces stems from a bite problem. An open bite is when the teeth don't properly align when you close your mouth. If you have a deep bite that means that your lower front teeth bite into your palate. And finally, an underbite is when your lower front teeth are in front of your upper teeth when you close your jaws. All of these can be fixed by braces.
Other possible reasons to need braces include missing lateral incisors, overjet or protruding front teeth, and any spacing or alignment issues with your teeth.
Besides metal braces, most orthodontists also offer clear ceramic braces and Invisalign aligners. There is no one choice for everybody so make sure you get evaluated and talk to your orthodontist in Decatur about which type of treatment is best for your particular situation.
LightForce Ceramic Brackets
LightForce offers treatment that's as unique as a fingerprint. We're proud to offer this cutting-edge solution that unites modern 3D-printing technology with fully digital treatment planning to provide you with a great experience and results. LightForce crafts custom-made braces that are built to precisely match the unique shape and orientation of your teeth, meaning that the overall treatment time is expedited resulting in fewer office visits being required.
With traditional braces, the brackets tend to be mass-produced and require us to place the brackets on each individual tooth, one at a time. This procedure can be quite meticulous and time-consuming for both doctor and patient! However, with LightForce, we use indirect bonding, which means the entire set of brackets is placed on a model of your smile in the exact position Dr. Green prescribes. Once the brackets are fitted, they are bonded directly to your teeth, and with this technique, the brackets can often be placed in less than an hour!
Hidden Braces With InBrace®
InBrace is a revolutionary and personalized behind-the-teeth, teeth straightener that's completely hidden. Unlike other conventional options for lingual braces, InBrace requires no monthly adjustments and is much more comfortable. Instead, the Smartwire uses advanced computer modeling and AI to move your teeth in a way that's fast, healthy, and completely under the radar.
InBrace can be used to treat a range of orthodontic issues, from mild to moderate spacing issues, to even more severe malocclusions. On average, InBrace treatment is 20% faster than treatment with clear aligners and braces.
Traditional Metal Braces
Traditional metal braces are the most common type of braces and are more comfortable today than ever before. Made of high-grade stainless steel, metal braces straighten your teeth using metal brackets and archwires. With metal braces, you have the option of adding colored elastics (rubber bands) for a more unique and colorful smile.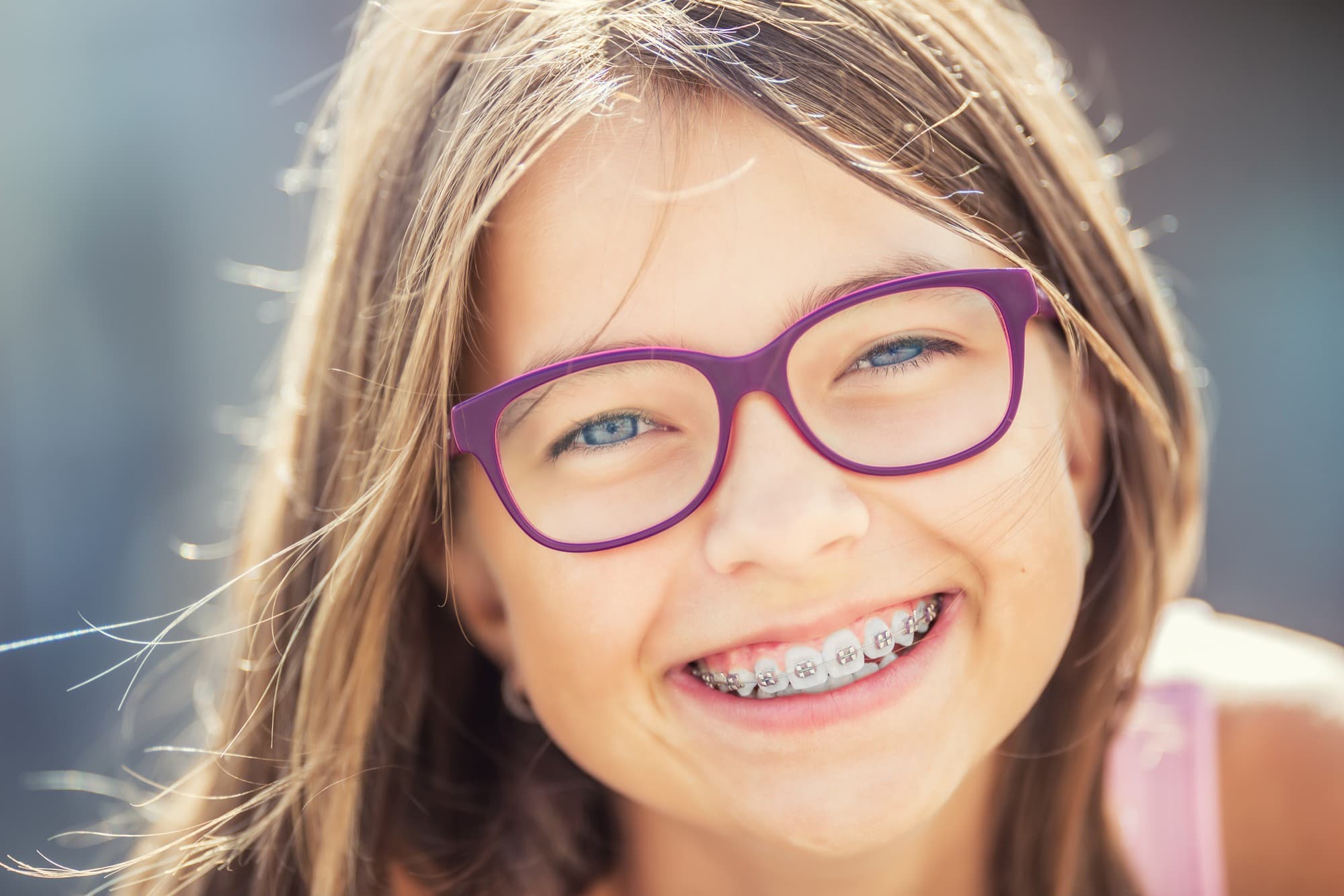 Braces For Kids
It is a well-known fact that orthodontists highly suggest that children have their first consultation with an orthodontist by age seven. This is because getting started with an orthodontist as soon as possible allows for the best results from orthodontic care. Around the age of seven, children lose most of their baby teeth and develop their adult teeth. With most of their adult teeth growing in, orthodontists can ensure more effective, long-lasting results. Our team at Green Orthodontics emphasizes the importance of bringing your children in for an orthodontic consultation in Decatur, GA, as early as possible.
Early Orthodontic Treatment
Early orthodontic treatment is important for the growth and development of your child's orthodontic health. It is not common for children to need braces or other forms of orthodontic treatment until later; however, seeing Dr. Green as early as possible means we can identify and keep an eye on potential orthodontic issues. However, if your child does need treatment, starting at an early age means their jaw and teeth will be more receptive to change, making the treatment more effective and efficient.
Two-phase treatment is a common orthodontic treatment for children that we offer here at Green Orthodontics. In the first phase (Phase I), children wear appliances to correct severe orthodontic issues. The second phase (Phase II) takes place later on and will make any other adjustments still necessary after the completion of Phase I.
Is My Child a Candidate For Braces?
There are a few things you can look for to see if your child would benefit from braces for kids in Decatur, GA, including:
Misaligned jaw/ bite
Overcrowding
Overbite, underbite, or crossbite
Trouble chewing
Habits such as thumbsucking or mouthbreathing
Orthodontic issues such as these can often be treated with braces. Although, the best way to determine if braces are right for your child is to schedule a consultation with Dr. Green. He will be able to take a look at your child's teeth and oral health history and determine the right treatment methods for your child.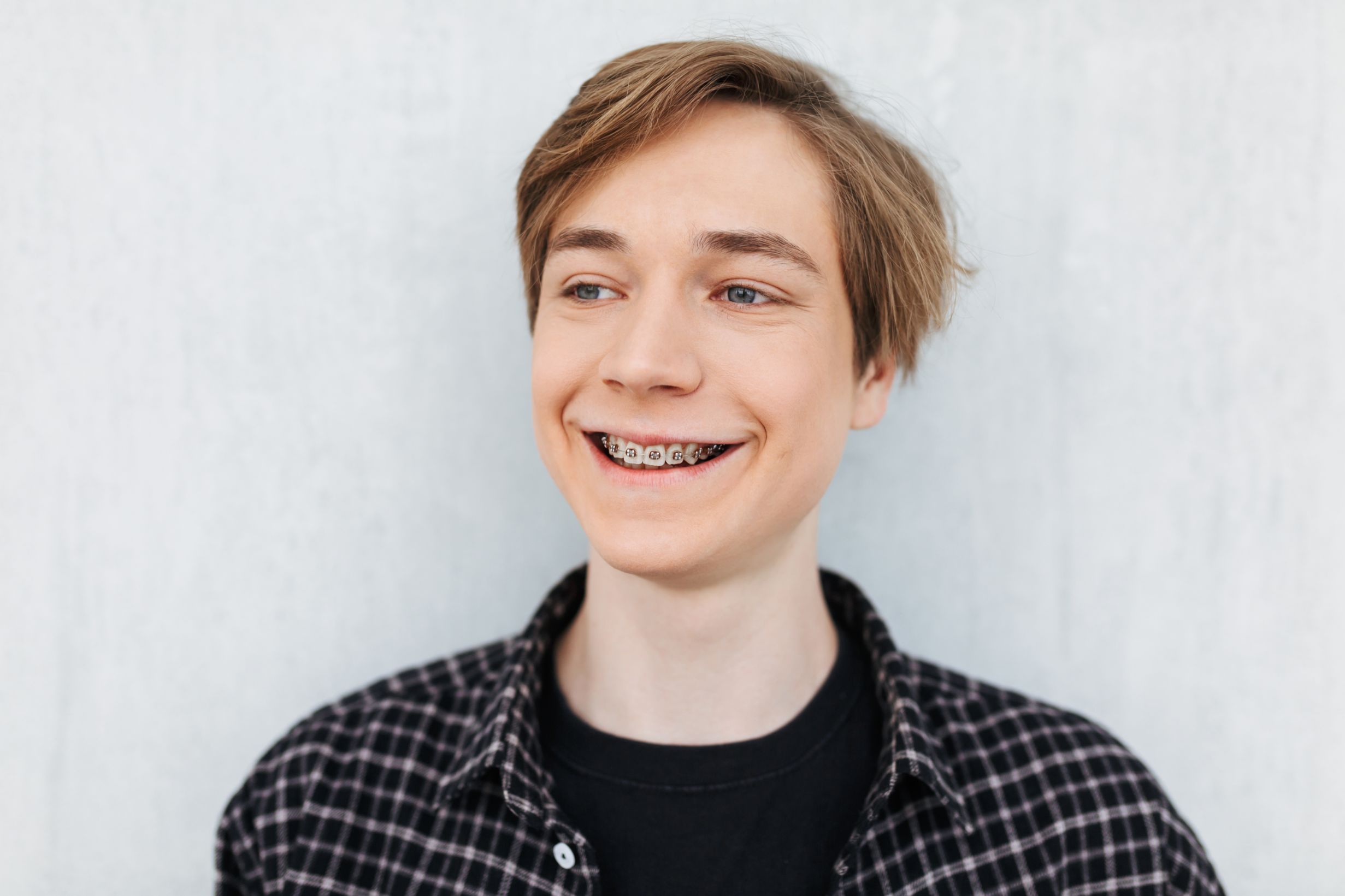 Braces For Teens
Having healthy teeth and a bright smile are essential for teenagers. When it comes to correcting misaligned teeth, braces are an excellent option for teenagers. Orthodontic problems like crowding, crooked teeth, and poor bites can be corrected with braces, leading to a more aesthetically pleasing smile and better dental health for life. When it comes to braces for teens in Decatur, GA, Green Orthodontics is a clear choice. Because we understand the lasting effect that a healthy, beautiful smile can have on a teen's self-esteem, our practice is dedicated to providing exceptional orthodontic care for teens.
Advantages Of Getting Braces As A Teen vs. As An Adult
In general, it is better to get braces sooner rather than later, as teens are much more receptive to braces than adults. The advantages of getting braces as a teen include the following:
Faster Treatment- The jaw and teeth are still growing and developing, making braces more efficient.
Treatment is Straightforward – Getting braces as an adult can be more difficult since the jaw is fully developed, making treatment plans more complicated in order to reach the patient's goal.
Guide Jaw Growth – Since the jaw is mostly, if not completely, developed in adults, braces will not be able to affect jaw growth.
Less Likely to Need Surgery – If the jaw needs to be adjusted, braces for teens can likely take care of this, while an adult may require surgery.
There are many other reasons why braces for teens are more advantageous, such as oral health and overall self-confidence. So don't wait; if you're looking for a trusted provider of braces for teens in Decatur, GA, schedule a complimentary consultation today!
What To Expect After Getting Braces
In the initial few weeks after getting braces, teens may notice that their mouths feel sore, which can make it more difficult to eat certain foods or brush and floss their teeth. However, as long as they are gentle (brushing softer, flossing carefully) and eat foods that are safe with braces (avoid hard, sticky, or chewy foods), they should find that their soreness will subside quickly.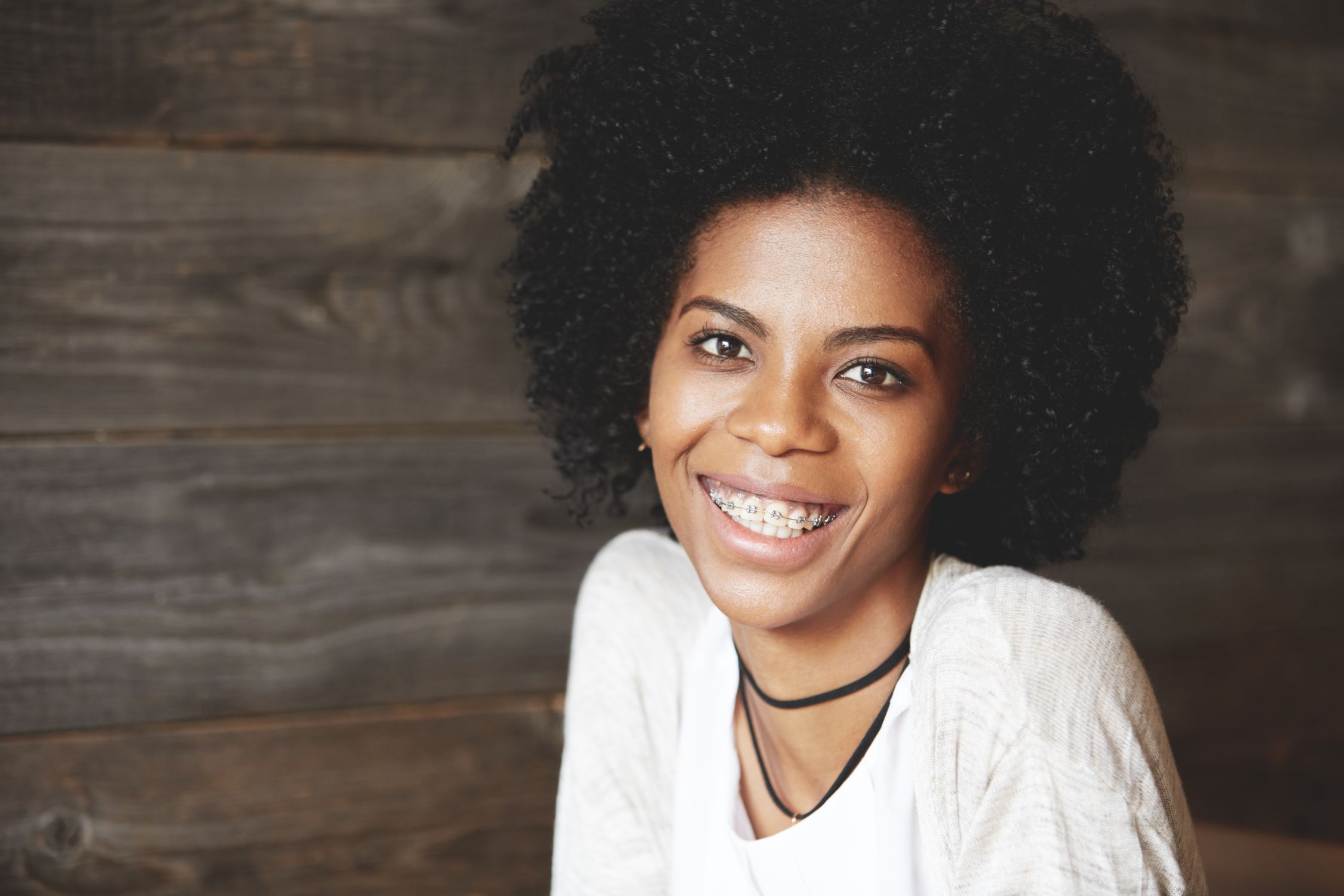 Braces For Adults
It's never too late to get braces. If you're contemplating braces for adults in Decatur, GA, but are worried you've waited too long, rest assured you can still achieve a dazzling, healthy smile with Green Orthodontics. Dr. Green and his team are happy to work with you to develop a personalized treatment plan based on your specific goals. Contact us today to schedule a complimentary consultation with Dr. Green.
Benefits Of Treatment For Adults
There are a number of reasons why braces for adults in Decatur, GA, would be beneficial, including:
Better Oral Health – With straighter, better-aligned teeth, you can brush and floss more effectively.
Improved Confidence – Our smile is one of the first things people notice; that's why having a smile you feel confident in can increase overall confidence.
Fresher Breath – Since you will be better able to care for your teeth, your breath will be fresh and clean.
Less Risk of Injury – If your teeth or jaw are out of alignment, this could put them more at risk for injury or damage.
Improved Speech – If you notice your speech is affected by a misalignment in your teeth or jaw, braces can help improve your alignment and speech.
Beyond aesthetics, braces can have a significant impact on your overall health. That's why it's never too late to consider getting braces.
Common Misconceptions About Braces For Adults
#1: "Treatment Will Take Years"
Braces have developed a great deal since they were first introduced. Braces now use slow, continual pressure to move teeth into place, resulting in quicker treatment times. With our advanced technology, such as the iTero scanner, Dr. Green and our team can provide more precise treatment plans. Not to mention, the iTero scanner is much quicker since it uses digital 3D impressions. Plus, we offer Lightforce brackets, which are easier to place on the teeth and allow for faster treatment times.
#2: "Braces Won't Be As Effective As An Adult"
As we mentioned earlier: it is never too late for braces. Braces can be just as effective at 30 as they were at 13. There are many benefits of getting braces, no matter what age you are, which will almost always make them a good choice. That being said, there are advantages to getting braces at a younger age when the jaw is still in development, but that does not mean the same results are not possible as an adult– it will just require specific treatment plans. Dr. Green is experienced in treating patients of all ages and can design a treatment plan that is unique to you.
#3: "It's Inconvenient"
Due to the advancements in treatments and treatment plans, braces have become more efficient than ever. Braces now require fewer appointments and less time, making them more convenient for your everyday schedule.
Braces FAQ