About Invisalign
If you want a straighter smile but are uncomfortable with the idea of wearing traditional braces, Invisalign is an excellent solution. The advancements in modern orthodontic technology have made it possible for orthodontists to inconspicuously straighten teeth that are crowded, protruding, or widely spaced and move them into a position that is more pleasing to the eye. In just months of discreet treatment, patients can finally achieve the smile of their dreams in a way that is unobtrusive to their appearance or lifestyle. Aside from being more aesthetic, Invisalign technology offers other significant advantages. Through computer-aided design and manufacturing Invisalign also allows for precise three-dimensional planning of tooth movements. This allows the orthodontist to carefully customize treatment along with the patient prior to the manufacturing process.
What Is Invisalign?
Invisalign is a system of clear aligner trays that are custom-made to fit each patient's teeth. Each tray is made of a clear, medical-grade plastic that is virtually invisible when worn. Patients begin by wearing the first tray and swapping it out for subsequent trays every week. With each tray slightly different than the one before it, the teeth are gently and gradually nudged into their final position.
Benefits Of Invisalign
In addition to being nearly undetectable when worn, the removable Invisalign tray systems offer much more to patients looking for an alternative solution to traditional metal braces:
Easily removable trays allow for more effective brushing and flossing
No food restrictions – continue eating whatever you want!
Greater comfort with no wires or brackets to irritate the mouth
Greater convenience with fewer in-office appointments
Easy to use at nearly any stage of life, including adulthood
More predictable results with three-dimensional planning
The Invisalign process is easy to follow for patients
At Green Orthodontics, we stress to our patients that achieving straighter teeth is about much more than aesthetics. In fact, a straighter smile and better-positioned teeth can lead to improved dental health. Treating gaps or crowding in the teeth, for example, can help reduce the risk of gum disease. Likewise, treating an overbite or underbite can prevent jaw and joint problems, as well as unnecessary wear on the upper and lower teeth.
Why Choose Us For Your Invisalign Treatment?
Though Invisalign is a proprietary system found in orthodontic (and dental) offices all over the world, patient results can vary dramatically between providers. Invisalign is an incredible tool; but in the end, it's just that – a tool. The treating doctor is ultimately the architect designing your smile and bite.
Dr. Noam Green's background in 3D orthodontic imaging, among other credentials, has earned him a position as faculty at the Georgia School of Orthodontics (GSO), where he is responsible for the training of other outstanding dentists who are studying to become certified orthodontists. With his highly technical background and personal focus on Invisalign, Dr. Green is responsible for overseeing all Invisalign treatments at the GSO clinic. To complement his clinical experience, he brings a passion for technology, and attention to detail to each and every patient he treats at Green Orthodontics.
If you dream of a straighter smile and are looking for an alternative to traditional braces, request a complimentary consultation with Dr. Green at Green Orthodontics in Decatur to see if Invisalign is the right fit for you!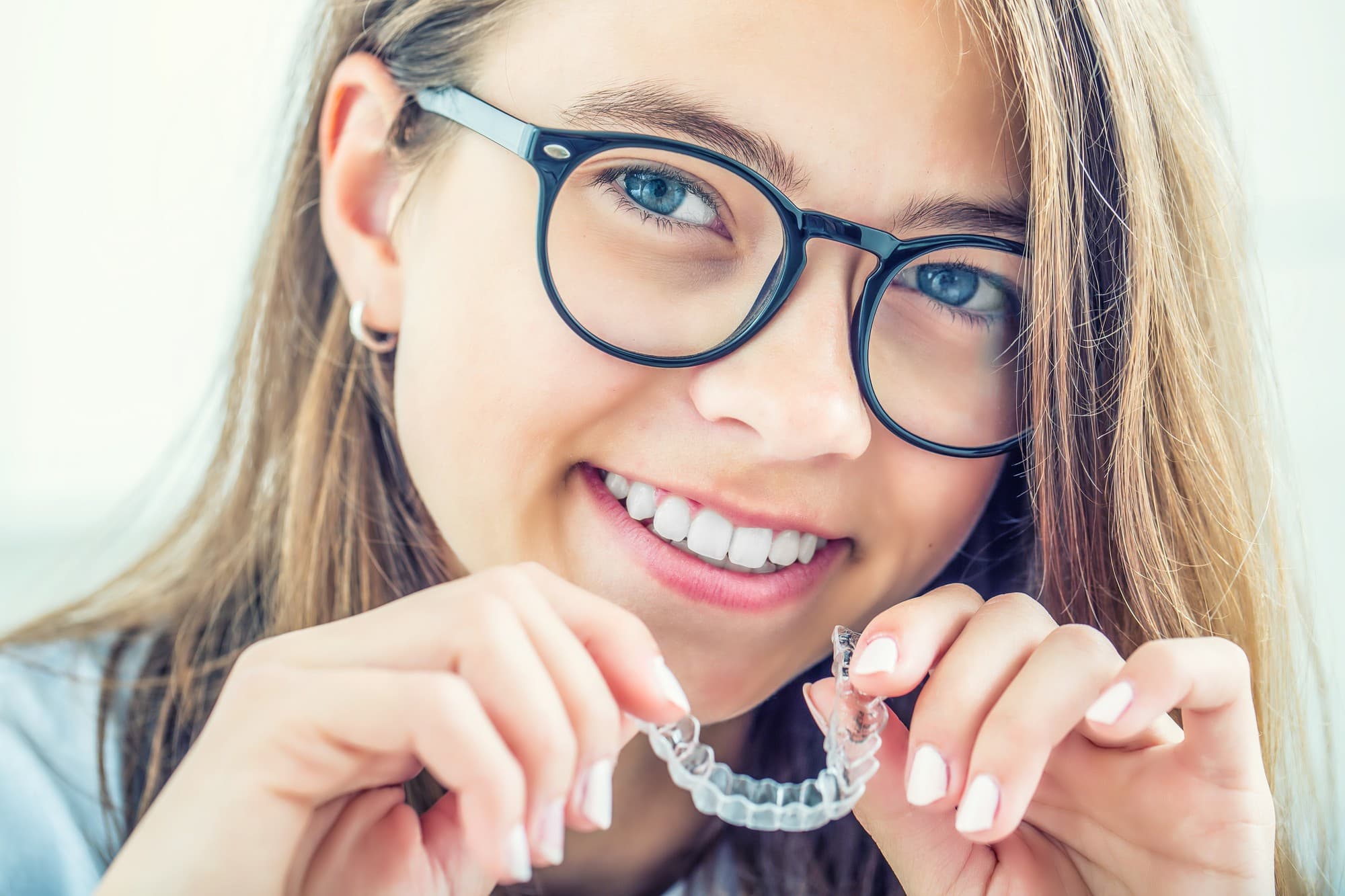 Invisalign For Kids
Invisalign is a wonderful alternative for braces for children because they allow for a great deal of flexibility and convenience. For children with misalignments, overcrowding, and other orthodontic issues, Invisalign for kids in Decatur, GA, helps them achieve better oral health without compromising their diet and brushing and flossing routine.
Is Invisalign A Good Option For My Child?
The best way to determine if Invisalign for kids in Decatur, GA, is right for your child is by requesting a consultation with Dr. Green. He will be able to look at your child's x-rays and oral health and speak with them about their dental habits to determine if Invisalign is right for your child.
The biggest factor that goes into deciding if your Invisalign is a good option for your child is their oral hygiene habits. Invisalign requires a great deal of responsibility on the patient's part to adhere to the guidelines of the treatment. Since it is removable, your child is responsible for ensuring they put them back in after every meal, wear them for at least 22 hours a day, and keep the aligners and their teeth clean and cared for. Invisalign can be an adjustment, and your child may feel inclined to take them out often, so they must be responsible enough to keep them in and adjust to the treatment.
It is also possible that children with more severe orthodontic issues would benefit more from traditional braces than Invisalign. However, every case is different, and Dr. Green and our team will be able to work with you and your child to determine the best solution. 
Common Orthodontic Issues
Some orthodontic issues to be aware of with your child's teeth include:
Overcrowding of the teeth
Crossbite, underbite, and overbite
Overcrowding or large grabs between the teeth
Issues with chewing or biting
Early or late loss of baby teeth
If you notice any of these orthodontic issues with your child, request a complimentary consultation with Dr. Green right away.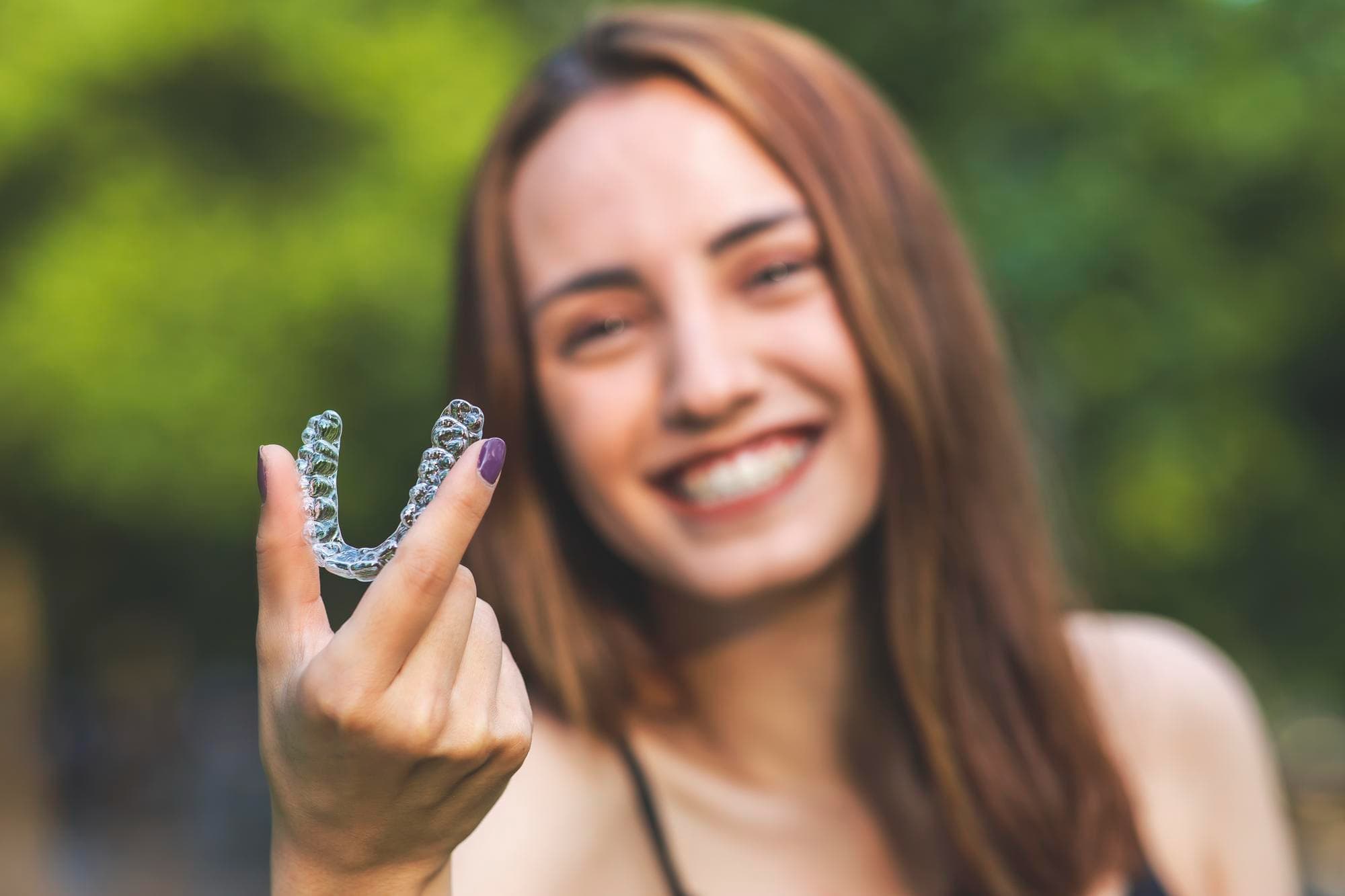 Invisalign For Teens
No two teen cases are the same, which is why Invisalign is constantly advancing its Invisalign Teen digital treatment solutions. This allows our office to deliver a unique, customized teeth-straightening solution that's more precise and keeps your teen moving forward.
With the Invisalign system's proprietary innovations, your teen's smile can transform up to 50% faster. And as your teen becomes the person you've always seen, he or she will continue to enjoy the things that make your teen unique.
In need of straighter teeth but don't want to wear braces? Green Orthodontics in Decatur is the Invisalign Teen orthodontist for you!
The Treatment
Your teen's smile journey begins with a scan or impressions. We will work closely with Invisalign treatment specialists to develop a complete digital treatment plan to plot your teen's best smile with care from start to finish.
The Aligners
Your teen will receive Invisalign clear aligners created with the Invisalign system's proprietary material. Throughout treatment, you can monitor your son's or daughter's compliance through an indicator on the aligner. Your teen will wear the aligners for 22 hours per day, but can easily remove them so there are fewer interruptions to his or her lifestyle.
The Transformation
As your teen progresses through treatment, his or her smile and life will transform through a series of small, expertly designed shifts.
Food Freedom – Eat What You Want
Friends that have already had braces have probably been telling you stories about not being able to eat popcorn in the theater, or a broken band snapping while they were eating. Avoid the hassle of selective eating with Invisalign Teen. Because they are removable you can eat whatever you want without having to worry about breaking a bracket or elastic.
Your Life, Your Style, Your Smile
Live your life your way, without having to worry about letting metal braces hold you back from asking out the guy or girl in math class or trying out for the football or soccer team. Just as the invisible solution fits perfectly onto your teeth, it will also fit perfectly into your life.
Invisalign treatment gives both you and your teen a better teeth-straightening experience when compared to traditional braces.
Corrects both simple and complex teeth-straightening cases
Covered by orthodontic insurance
Proprietary innovations provide up to 50% shorter treatment times
No pain from rubbing brackets or broken wires and fewer unexpected orthodontist visits
Continue to enjoy all of the foods and activities they love
Removable trays for easy brushing and flossing
Two times more likely to have a boost in self-esteem
Why Dr. Green For Invisalign Teen?
Dr. Green is a Preferred Invisalign and Invisalign Teen Provider. Dr. Green is also an orthodontist, which means he is a specialist in creating fantastic smiles through the alignment of your natural teeth. He is also certified by the American Board of Orthodontists.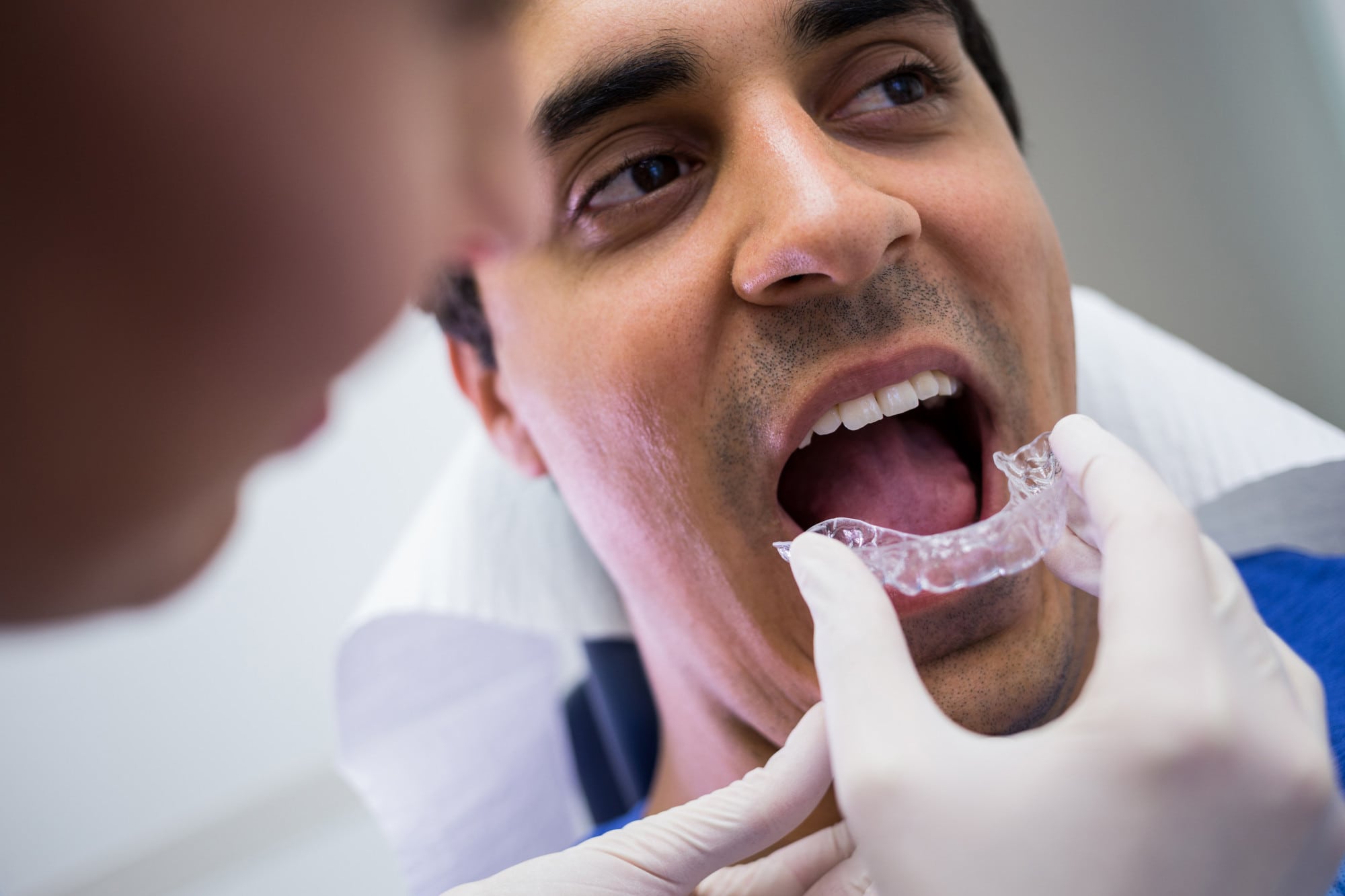 Invisalign For Adults
Whether you underwent orthodontic care before or never had the opportunity, choosing to seek orthodontic treatment as an adult can be difficult. You may be wondering if it's worth it if it will be effective, and if you even want to wear the appliances. Green Orthodontics is here to assure you it is never too late to seek orthodontic care! It will always be important to better your oral health, and with the advancements in orthodontic appliances, it is more convenient, comfortable, and efficient than ever to straighten your teeth. If traditional braces are holding you back from seeking treatment, Invisalign for adults in Decatur, GA, could be the perfect solution for you.
Invisalign is a clear aligner system that is efficient, removable, and nearly invisible, so barely anyone will notice you're undergoing treatment. If Invisalign for adults in Decatur, GA, sounds like a treatment for you, contact us today to schedule a complimentary consultation with Dr. Green.
Is Invisalign Worth It As An Adult?
One of the most common questions we get is, "Is it worth it?" And our answer is almost always absolutely. Once you're an adult, it can be easy to think that you missed your chance and it's too late now. But Invisalign treatment can be beneficial at any age.
It's not just the aesthetics you're improving when you choose to get Invisalign for adults in Decatur, GA; you're also doing a huge favor for your oral health. Many may not realize that having misaligned teeth makes it harder to care for your oral health. When your toothbrush can't get a part of your tooth because it's overlapping another, or when you can't floss as well because your teeth are overcrowded, your oral health is affected. It's never too late to begin taking care of your teeth properly. Not to mention, a straight smile is a beautiful accessory at any age.
Benefits Of Invisalign As An Adult
As an adult, Invisalign will still provide you with a number of benefits, including:
Comfort – Invisalign is made up of a smooth plastic material, making it gentle on your gums and cheeks.
Removable – Since you can remove your aligners at any time, you can take them out for eating, drinking, brushing, and flossing, so you won't have to worry about adjusting your diet and oral health habits.
Convenient – Invisalign does not require adjustments. You wear them for 22 hours a day and switch them out for the next set as you progress through your treatment plan. This means fewer trips to the orthodontist.
Invisible – As the name implies, they are clear, so people will barely notice you're wearing them, keeping them discreet and minimizing insecurity.
Invisalign for adults in Decatur, GA, is a wonderful alternative for braces if you are an adult looking to start orthodontic treatment but are intimidated by traditional metal appliances. Contact our office today to set up a complimentary consultation and learn if Invisalign is right for you.
Invisalign FAQ