Two-Phase Treatment
Interceptive Orthodontic Treatment
At Green Orthodontics, we emphasize the importance of early orthodontic screenings. The American Association of Orthodontists recommends that the first orthodontic visit take place at 7 years of age since some children at this age begin to reveal signs of jaw and or tooth imbalances.
Though many children will not need braces or other types of orthodontic treatment, early visits allow for the identification and interception of growth and developmental complications before they become more difficult to treat. Early intervention often allows our team to achieve more effective results than would be possible at a later age when the jaw and face are more permanently developed.
"Two-phase treatment" refers to situations where early interceptive (Phase-I) treatment is initiated to diagnose and correct severe dental or orthopedic problems. This creates more favorable conditions for the jaws and for the eruption of permanent teeth as children grow and mature through childhood into their early teens. A second phase of treatment, if necessary, becomes less complex, shorter in duration, and ultimately more stable long term.
Serious problems are not always obvious to parents and are more easily detected by an orthodontist. Some of the most common problems include:
Your Child's First Orthodontic Check-Up
Don't put off your child's first orthodontic appointment. Early orthodontic care has been proven to reduce the risk of future oral complications, improve the visual aesthetics of a child's smile, and provide the opportunity for guided jaw growth and development. At Green Orthodontics, we prefer to treat our patients as conservatively as possible. A minor intervention now could prevent or lessen the need for braces or other more extensive treatments in the future.
For more information about early treatment or to schedule your child's first check-up, contact our office today.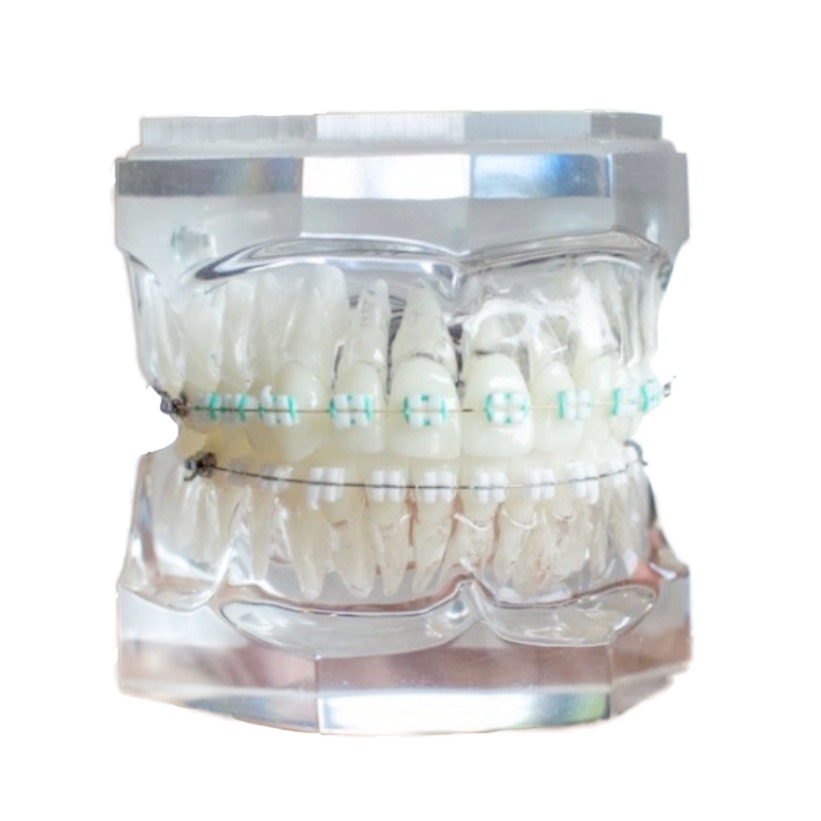 Custom 3D Laser Sintered Expansion
Occasionally, some patients require palatal expanders or other devices to create space between their teeth before they can have braces. These devices utilize a metal orthodontic band that's placed around the back molars to keep the device in place. Traditionally, this would be uncomfortable for patients since they would have to have these placed and fitted during a separate appointment to ensure they were accurate to their teeth.
Here at Green Orthodontics, we want to make our patients as comfortable as possible, which is why we make a point to adopt the latest technological advancements. That's why we use laser-sintered bands in Decatur, GA. These allow metal bands to be placed easily and efficiently on the back molars in just one appointment.
What Are Laser Sintered Bands?
Laser-sintered bands are 3D bands that are printed using a 3D scan of your mouth. The bands are created with laser sintering which uses the 3D scan taken from the iTero scanner and creates the shape and fit of the metal bands based on your specific teeth. These are then 3D printed using metal. So, whereas before, the bands were shaped while already on the teeth, these are created using an exact image of your teeth to make them more precise and comfortable.
Benefits of Laser Sintered Expansion
Laser sintered expansion has multiple benefits for patients, including:
Faster application – Since the bands are printed with your exact tooth shape in mind, the band can be applied in minutes.
More precise fit – The iTero scanner takes detailed images of your teeth and creates a 3D image of them, allowing this technology to create a 3D band fitted to your specific tooth.
Less time spent in appointments – Before, it would take one entire appointment to fit these metal bands to your tooth, but now they are printed beforehand and attached in minutes.
More comfortable for patients – A more precise fit means a more comfortable fit for patients since it molds to their teeth better.
Better durability – The metal that the 3D bands are printed with is incredibly strong and durable.
This advanced technology is a huge step toward creating a more comfortable and enjoyable patient experience. Plus, both the patient and Dr. Green can spend less time on these appointments, making them far more efficient. To learn more about laser sintered expansion in Decatur, GA, feel free to contact our office.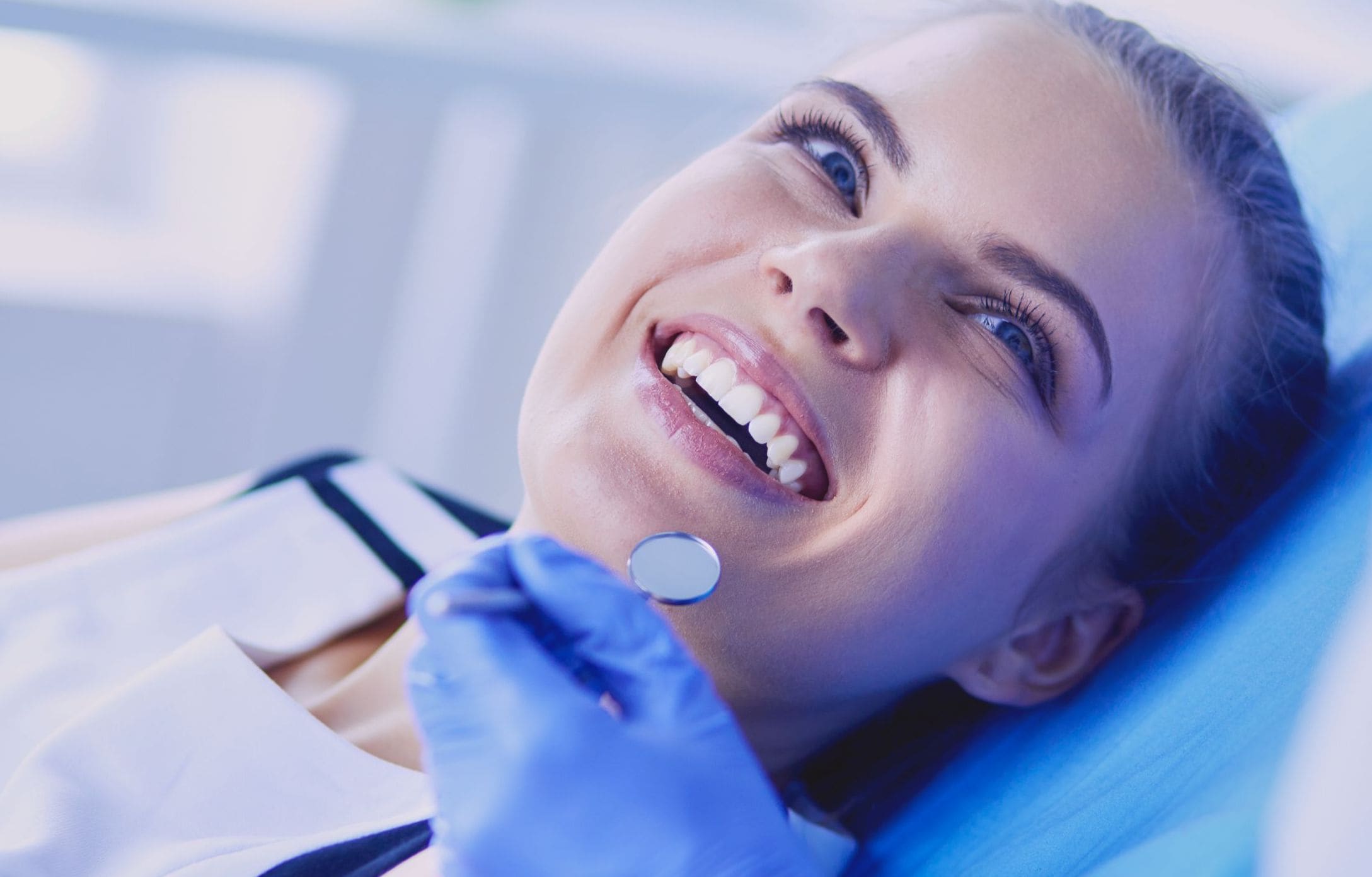 Surgical Orthodontics
Surgical orthodontics addresses issues with jaw alignment. When it is out of alignment, it can affect the bite, as well as the function of the mouth. Some misaligned jaws may be problematic as they can cause abnormal wear on the teeth and other secondary symptoms, such as headaches. Also known as orthognathic surgery, surgical alignment surgery is meant to address irregularities that impair the normal function of the jaws. By undergoing corrective jaw surgery, patients can improve their bite, speech, and appearance – not to mention alleviate other side effects. You may be a candidate if you have a malocclusion (bad bite) that is caused by misaligned jaws.
What Should I Expect During Surgery?
You'll be evaluated by Dr. Green to determine if oral surgery is right for you. In some cases, a bad bite can be treated with orthodontics alone. In others, a combination of orthodontics and jaw surgery, or jaw surgery alone is used to correct alignment issues. If you require orthodontic treatment, treatment will occur prior to jaw surgery.
X-rays will be taken of your teeth in a pre-surgical consultation. On the day of your operation, you'll be placed under general anesthesia. An incision will be made on the inside of your mouth, through which your surgeon will reposition your jaws. Some jaw surgeries involve bone shaping, which may include shaving some bone away or grafting new bone into the jaw. A combination of plates, screws, or wires may be used to hold the jaw in place before your incision is closed.
Will I Need To Follow Any Specific Instructions Following Surgery?
Yes. The initial healing phase is usually a few weeks long. During this time, you'll be placed on a modified diet and instructed to avoid certain activities. It is important to take all medications as prescribed and to keep the incision site clean and free of debris. Your jaw may be swollen and sore for several days after surgery. Be sure to contact your doctor if you experience fever or any discomfort that worsens with time. Keep in mind that your jaw will continue to heal over the course of several months – a process that can take up to one year to complete.
TMJ/TMD Therapy
TMJ: Occlusal Splint/Night Guard Therapy
For patients with disorders of the temporomandibular joint (TMJ), splint (night guard) therapy can often deliver much-needed relief. A properly adjusted occlusal splint does more than just protect the teeth. By covering up the areas of the top teeth that normally guide the bottom teeth and jaw into a non-ideal bite, the jaw is able to relax into a more comfortable and stable position. This in turn prevents clenching and grinding and often relieves jaw and facial tension.
Not only is occlusal therapy therapeutic, but it is also diagnostic as well. Dr. Green may prescribe splint therapy as a prerequisite for patients seeking orthodontic treatment who have signs of TMJ disorder. By wearing an occlusal splint as directed, a patient's natural "true" bite may be unmasked. This serves as a more appropriate starting point for orthodontic treatment and ultimately results in a more stable result.
Why Choose Green Orthodontics For TMJ Therapy?
The temporomandibular joint both rotates and slides and is therefore the most complicated joint in the body. Splint therapy is technique-sensitive and requires the skill of a highly trained oral health professional who can accurately assess the complications and treatment indications within the temporomandibular joints and the surrounding muscles. As part of his residency training at the University of Detroit Mercy, Dr. Green was able to learn from world-renowned TMJ specialists and found treating patients with TMJ dysfunction to be incredibly rewarding. Dr. Green continues to provide relief to patients in the Decatur area and beyond with jaw pain, facial pain, and TMJ dysfunction. For more information about TMJ splint and night guard therapy, contact our office today.